By Li Evans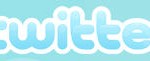 If you didn't know, I'm a huge advocate of Twitter. Some of you are probably thinking Twitter? What's that?
Twitter is a great way to communicate with the people who "follow you" all at once, with one simple message (or "tweet" as twitters call them). Twitter is similar to instant messaging in that you are doing this in quick snippets, and online, however, instead of doing this in a one to one situation like you do on AIM, Yahoo! Messenger, ICQ or even GoogleTalk, with Twitter you message once and it goes out to all of those people who are following you and wish to receive your updates.
Twitter aims to answer the question "What are you doing now?" within a 140 character allotment. Since it's early adoption, this medium has flourished and grown so far beyond just "What are you doing now?". As an avid user, I've met new friends, I've learned about new events, I've discovered new blogs and I've even bought a Roomba through Twitter (btw, his name is Meryl)! So as you can see, Twitter has grown much further than a way to chat with all your friend at one time, it's grown into a way to reach a very captive and very attentive audience.
So now you're wondering, how can I use this "Twitter" to help reach my audience? Well here's 5 Quick Ways:
Put a Twitter Badge on Your Site. People who know Twitter, use twitter and love twitter will sign up to follow you. They are at your site, mostly like because they like your service products, or what you have to say. Let them know you are on Twitter, if they don't know, it might be tough for them to find you!
Follow Your Followers. On most other sites, this is like making friends. However, what's different about Twitter is that there is usually always a conversation of some sort going on. You can learn a lot from the conversations, not just about your own services or products, but also about what people think about your competitors.
Add Your Blog Feed to Twitter. Have a blog to promote? There are several tools out there that allow you to integrate your blogs' feed in with your Twitter profile. This allows your followers to know a little more quickly when your blog has updated. The can now have that information "pushed" to them, rather than having to always go out to their RSS readers to find out. Woot is a great example of this, they push their blog out to their Twitter subscription, because of that I got my Roomba!
Participate in the Conversation. Nobody likes a "lurker" on Twitter. If you aren't out there participating in the conversation, how is anyone really going to know what you are about, or why you're even on Twitter?
Initiate the Conversation. Wondering why something isn't working on your site. Why isn't your marketing appealing to the target audience? Tweet the questions to your followers, they will respond and respond honestly! Don't try to control the conversation, and don't try to explain away their insights. Ask. Then Listen. Then Learn!
Twitter does take investment of time and nurturing, if you are an individual. However, if you are a company like Woot or the NY Times, people already find your services of value and subscribe for very particular reasons – to get your information, make sure your feed is working with Twitter so you can give it to them!