I'm not sure its even remotely secret…I absolutely adore Pinterest as a user.  I find all manner of ideas and recipes there that help make my days more interesting.
As a marketer, Pinterest is a bit tougher nut to crack.  It has a pretty narrow demographic and if your product or service doesn't fit, you're probably barking up the wrong tree.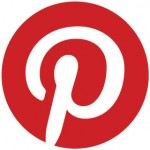 Creating a marketing strategy around Pinterest is not an easy process.  I think the first step is to be extremely realistic about the ability of your business to appeal to Pinterest's audience.  Someone who sells auto parts might struggle a bit.  If you sell hand-made craft items…you're in for a great ride.  The truth is, if you can turn your product into something very visually appealing, that can be labeled and marketed as interesting to the Pinterest demographic – you're probably going to do okay if you go about it the right way.
Some things I've read and figured out on my own: Continue reading →