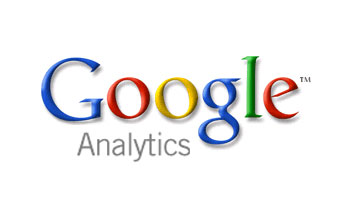 If you're an intermediate to advanced user of Google Analytics, you've likely used Filters to manipulate data into something you can understand and work with.  One example would be the tweak I shared to demystify the black hole of Not Provided.
Earlier this week Google Analytics announced the availability of a whole herd of new filter fields.  The new fields heavily target those with high-volume mobile traffic, but don't feel left out if that's not your niche, there are also some interesting non-mobile options, or options that can be combined with mobile if you like.
Here's the full list with some thoughts after the ones that stick out.
Mobile
Is a mobile device
Is a tablet – This is good, because some tablets traffic gets lumped into mobile, and they really are two entirely different experiences
Mobile brand name – great for determining who your audience is and why type of app you should build first – iOS, Android, Windows or Blackberry/Rim
Mobile model name
Mobile marketing name
Mobile pointing method – Also useful, because how you design your app should work with the type of phone they use.
Mobile has QWERTY keyboard?
Mobile is NFC supported?
Mobile has cellular radio?
Mobile has wifi? If your app has high bandwidth, designing it for use with cell signal only, or no wifi capabilities can hinder pickup, this is good data to know.
Social – I think all of these are great, I'm not going to comment on each one, because this is all really useful data to have!
Social network
Social action
Social action target
Content & Traffic
Hit type: (page, social, transaction, etc.) – Interesting, not sure how this one would work but it's definitey worth looking into.
Internal search term – Love it, the site search report is okay, but if you can use a filter and build a whole profile dedicated to internal/site search, you can focus on improving internal workings that much more.
Internal search type – see above.
Audience / Users
Browser size – ALWAYS useful.  So many times I see a site designed way to large for the majority fo their users, so the calls to action are below the fold and require a scroll.
IP version
E-commerce
Local currency code – Sell in many currencies?  Not sure if you should?  This might tell you what you need to know.
If you're new to using filters to get more from your data, try one or two to get your toes wet.  But be aware, you should NEVER Implement a filter on your main analytics profile, always create a new one.  If it doesn't work, or you configure it in correctly, a separate profile means you still have clean un-corrupted data.