A writer friend recently asked me if there was a way to make it so that people couldn't copy blog content in order to repost it elsewhere, and what the online marketing implications would be. If you've been blogging for any length of time, chances are you've run into this issue.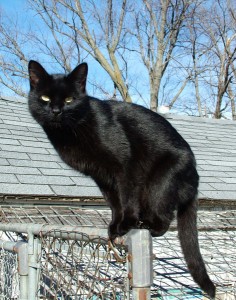 Photo CC Attribution Share Alike 2.5 by DrL
For instance, the story of a plagiarized blogger who was told by Cook's Source magazine that she should actually pay for being ripped-off by them outraged the blogosphere this fall, resulting in the editor ultimately choosing to shut down the magazine entirely. And, even seasoned politicians may coopt other peoples' content, despite the fact they should know better.
So, copyright infringement is definitely alive and well in the 21st century, and it seems particularly rife in the blogosphere where the casual and ephemeral nature of blog pieces seem to tempt IP thieves into adopting text and republishing it in their own names.
It's so common, however, that it's not likely that each and every incident will turn into a blogstorm of popular outrage like the writer who was plagiarized by Cook's Source magazine. So, what's to be done if you're a writter who doesn't want their stuff taken and used without permission?
Continue reading →