I'm not sure its even remotely secret…I absolutely adore Pinterest as a user.  I find all manner of ideas and recipes there that help make my days more interesting.
As a marketer, Pinterest is a bit tougher nut to crack.  It has a pretty narrow demographic and if your product or service doesn't fit, you're probably barking up the wrong tree.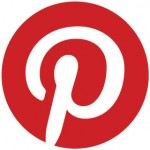 Creating a marketing strategy around Pinterest is not an easy process.  I think the first step is to be extremely realistic about the ability of your business to appeal to Pinterest's audience.  Someone who sells auto parts might struggle a bit.  If you sell hand-made craft items…you're in for a great ride.  The truth is, if you can turn your product into something very visually appealing, that can be labeled and marketed as interesting to the Pinterest demographic – you're probably going to do okay if you go about it the right way.
Some things I've read and figured out on my own:
If you want someone to pin from your site, make it really easy – with a BUTTON
Add a watermark logo to your pins to preserve the integrity of the source and you as the source as things get repinned
Look at the successful pinners and see what they are doing or have done to become successful – try to replicate
If you want people to pin YOUR stuff, pin THEIR stuff.  Don't expect this to be one-sided and be successful.  You need to put in as much effort as you expect to receive
If your graphics are not high quality, your success might be limited.  It seems that really visually appealing graphic collateral is what gets the most repins
Place a call to action in your pins/images
Answer the "What's In It for Me?" question in every piece of content you create and in every pin you share.  Why should or would someone pin your content or repin the graphic once it has been pinned?
Use tracking campaign codes in your links so you can measure the success of your campaign in Google Analytics
Make sure to give your images good descriptive titles and alt-tags – this comes through when something is pinned from your page or post's URL.
If all else fails, have a cute baby hold it
If the baby doesn't work, make it from or put it in a Mason jar – works nearly EVERY time.
There are some great resources out there to help you understand how to market on Pinterest.  Here are a few I've found enlightening: