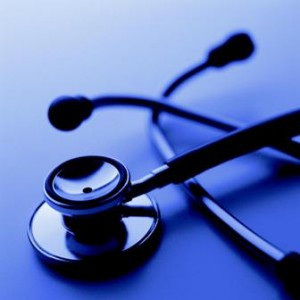 I came across an article in USA Today a few days ago about how some doctors are now requiring patients to sign waivers. Waivers are nothing new, but these types of waivers are. These waivers basically are just "Gag Orders" barring patients from posting negative comments online about the doctor or the practice. What's probably even more appalling is that there's a man who has made a business of helping doctors monitor and prevent online criticism by implementing and following through on these waivers.
I'm lead to posing this question: "What makes doctors any different from contractors, restaurant owners, hotel owners or plumbers?"
All businesses that service individuals have to learn to deal with negative feedback, especially in today's world of Yelp, Twitter and YouTube. You don't deal with it by issuing "Gag Orders" before you render services, its just not how businesses operate. Customers have a right to their opinion whether they spread that opinion online or offline, inevitably there will be disagreement, disapproval and negative feedback in some form. How you deal with it speaks volumes to how your business will survive in today's economic environment.
I believe I'm awestruck by the arrogance and audacity of these doctor's who are going the route of the "waiver". I'm sorry, if your bedside manner sucks, I'm going to speak about it. If you're office always runs perpetually late on its appointments, I'll warn my friends before giving the recommendation. If you screw up and leave a sponge in me during my operation and never apologized or showed any remorse, guaranteed I'm going to talk about it. If you treat me like the reasonably intelligent human being I am, with respect and professionalism and answer my questions, I'm also going to speak about it and recommend you. It's no different than if a plumber screws up the hot and cold water pipes for my shower, and refuses to fix it – I'm going to talk about and want to share my experience with others.
I am the consumer. I have a voice. I have power. I have control. And with the power of the internet – I can share.
So what should these doctors' be doing? Well first off, if you feel the need for a waiver, maybe you should step back and take a look at how your treat your patients. Second, instead of being offended by the negative criticism, perhaps you should listen to these experiences that they are sharing. A great example of this comes from Charlene Li's book, Groundswell. Memorial Sloan-Keating in New York started listening via social media about what their patients experiences were and what they thought about them (as well as other cancer treatment facilities in the NCCN network). One of the biggest take-aways was that it wasn't the doctor's experience or the reputation of Memorial Sloan-Keating that they had assumed brought patients there, it was the recommendation of their primary care physician. By listening they understood, and stopped assuming they knew it all.
No matter what business you are in, you can't stop the negative. The negative will always be there, its just how you handle and embrace the negative that will make the difference. I've spoken before about upset customers as opposed to trolls, the trolls are easy to spot. The upset customer represents the opportunity to create an evangelist for you, the best kind of marketing money cannot buy. If you want to create these evangelists, you don't do it by forcing them to sign waivers, you first start by listening and then communicating.
Postscript: thanks to Simon Heseltine for this bit about Lawyers trying the same route as the doctors