By Liana "Li" Evans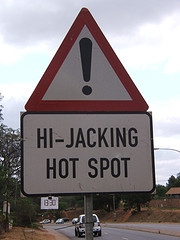 With the rise of Twitter and it's limit of 140 characters (250 if you turn off javascript), when it comes to maximizing space to get your message across, every character counts. With that fact in mind URL shorteners are cropping up all over the place. There are some great URL Shortening services, Tweetburner, Bit.Ly, TinyURL and Cli.gs are some great services and actually will track your click throughs.
Then we have another new crop of URL shorteners appearing. These "frame" your content underneath their own branded bar. Digg of course is the biggest well known implementer of this kind of bar. There are several others that do this as well, Ow.Ly and BurnURL are just two. So what's the big deal, why all the fuss? What could be wrong with what Digg's doing, after all they are still sending you traffic, right? Well to start with, some of these services have the potential to play havoc with some analytics code. Then there's the whole "hijacking" of your URL, which is likely one of the things that surfers on the internet are trained to remember, this is essentially hijacking your content for their own benefit – increasing the number of uses of their service.
What's the difference between what Cli.gs does and what Digg does? Well Cli.gs does a 301 redirect straight to your content when someone shortens your URL, therefore when people click on a shortened URL done by Cli.gs you end up on the content and see the true URL. What Digg does is puts your content under their bar, with their own URL. The visitor NEVER, EVER sees your full URL. Sure some of these allow people to click out of the bar and show you a truncated URL stream to click on, but it's certainly not the same as someone looking into the address bar for your site's URL.
What happens when they want to bookmark your site and then entered through Ow.Ly, BurnURL or Digg's bar? Their shortened URL is what is bookmarked not your site's URL, doesn't matter if they are bookmarking to their browser or to a social bookmarking site like Delicious or even StumbleUpon. Again, they are highjacking your content by keeping the framed bar with their URL in the address bar and not 301 redirecting like the other URL shortening sites are!
Sure, some of these URL shorteners that put the frames around can say "oh we make it easy to share with out pull down menu". Well here's the thing, people are already "trained" to bookmark or stumble through the bars they have installed in Firefox or IE, that's where they are going to go first, not to a pull down on a frame. It's tough to retrain people who've been stumbling or bookmarking for well over two years to use some "framed bar" from a new service that isn't familiar to them, they are going to go with what they trust.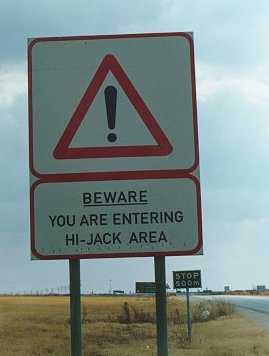 Then lets look at the whole "oh I found this I want to blog about it" piece of the marketing and social media puzzle. Someone who finds some great content via one of these framing URL shortening services and isn't quite tech savvy, pulls the shortened URL from the address bar. Guess what, your site doesn't get the credit for that link, the shorten URL does. Again, this is basically like hijacking your content.
These URL shorteners make claims that it makes it easier to get your content to be more viral. Personally, in my honest opinion, that's a load of bunk. It isn't this tool that makes the content go viral – it's the perceived value of the content itself that makes something go viral. Then stop and think, what is the sense of your content going viral if the visitors viewing it can't even see your URL? What is the sense if they themselves can't share it properly with their own communities like StumbleUpon, Delicious or Magnolia? Your URL is how people remember you, and a lot of sites don't put their URL in their graphics or headings, they rely that its always going to be in the address bar.
I've been having discussions on Twitter about this, and one person claimed I was afraid of them stealing my "Google Juice". I had to suppress a laugh at that term. I guess because I came into the industry as an SEO, some people will assume I "want my Google Juice" darnit! It's not about Google Juice at all, at the end of the day this is about who owns the content. The publisher owns the content – not these framed URL shortening services who are hijacking URLs. It's about it's perceived value to the visitor and if the visitor perceives its value to be great, shouldn't the original publisher get that credit, not these framing URL shorteners?
Here are some other great reads on this subject: