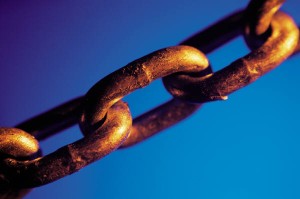 A lot of companies hear a lot about the social media space. Most of what they hear revolves around Blogs, Digg and Facebook and immediately they think "I have to be there!" Whether its because its the newest fad, their competition is doing it or that they've been shown that it can get the SERPs or better yet links, a lot of times companies never stop to look beyond the shiny pretty wrapper of social media to look at what's really involved when heading down the social media path. At the end of their path, generally it ends in thinking social media has failed them. Why? The major reason is entering into the space for the wrong reason, like acquiring links or getting more footholds in the Search Engine Results Pages (SERPs).
Social Media Requires Resources
Just because a service is free to utilize, as in it costs nothing to sign up for services like WordPress, Blogger, Facebook or Digg, thinking that it is free is a misnomer. Companies need to stop and think about the resources it will cost them in time & effort of their employees to manage a social media strategy. It takes time to grow a powerful account on Digg, if that's the way you want to go. It takes not only time, but planning, to create a blog that will last. When working on forums, employees need to take time out to respond to messages, threads and pose new questions.
Companies looking to outsource this effort will still have to pay someone to do it, but they could also pay in bigger ways. Having someone, or some company, answer your responses for you, make friends for you, manage your social media profiles for you – can literally turn into a nightmare if it's found you are not being transparent about it. Anytime you try to automate your social media efforts to be more efficient and less time consuming can also turn you in the direction of facing a Public Relations nightmare with your audience. If an audience feels you aren't being transparent – upfront about your actions, willing to listen and have a conversation – you've lost their trust and its very tough to get it back again.
Social Media Requires Listening
There's no way around this. In order to understand what your target market wants and how you can provide them value, companies have to take the time, stop and listen to what their audiences are saying and talking about in the social media circles. Coming in and trying to slam marketing or advertising down their throats or just starting to blog about their industry will not get you very much – just a whole lot of crickets chirping. Audiences what to know and feel like they are being heard. That their experiences matter, that what they share with others can some how help even if in a small way. True rewards in the social media spaces aren't coupons, special discounts or freebies. People feel rewarded when they can help better a product, share a new way to use a service or help create something – feeling like they are part of something is one of the true rewards of social media and in order to give your audience that opportunity, you have to listen to understand what they want to be part of.
Social Media Requires Conversing
Just like with the listening, there's no way around this either, not if you want to have a successful venture into Social Media. You can't just lurk in social media. Hiding out in forums, seeing what people are saying about you, then issuing press releases to "correct the wrongs" or launching some other program to "fix what's misunderstood about our company/product/brand" doesn't work. A lot of times by just lurking and not getting involved in the conversation, companies can totally misinterpret what the audience is really saying.
By taking the time to speak to the audience and become part of the group, you build a trust that no press release will ever garner you. You build relationships no article in the news media will every let you create. You touch people on a more personal level and they in turn can relate that personal story to all of their friends, and so on. Conversing in the social media realm also puts a more human touch to your message or your marketing efforts. People want to connect to people, not buildings, not marketing pieces of paper or websites, not systems or gadgets (although iPhone users can argue differently) and you connect through holding conversations.
Social Media Requires Providing Value
Just putting up a blog that regurgitates your press releases, articles on your site or some boring piece about another product launch doesn't provide value to your audience. That's all about you, and what you perceive value to be. Audience perceive value totally differently. Give them a new or interesting way to use your product or service that they might not have thought about – or better yet, ask one of them to help out with creating the piece about the new way to use the product – now that's value an audience can relate too. Don't just write about it either, shoot photos or even a video and create even more value.
If you stop and first think about, "what will my audience find valuable in this content", rather than "how many Diggs will I get", your success with your content will turn out a lot better. By focusing on the value you can provide, it puts the focus squarely on your audience and off of you. In social media it's not at all about you, it's about the value the customer/audience gets from you that's the most important factor.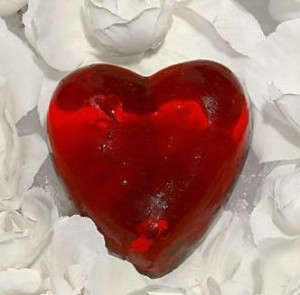 Social Media Requires Passion
Considering building a blog because it will get you some "link juice"? Want to get posts out there because they'll rank for certain long tail key word terms? It may seem like a great idea at first, but unless you've got someone who's passionate about the subject that your blog is about and willing to be social in the community beyond the blog posts, your blog will go no where. Blogging is about sharing your passion with a community for something whether its your life, your hobby, what your company does or the industry your company is in, you have to have someone writing who loves to write about it and wants to talk to others about it. It also extends into other forms of social media. Participating in forums? Having a person passionate about helping people understand your company or product or industry goes a long way in building relationships and trust. If you have someone out there that is just doing it because "its their job" or they were "mandated" to do it, will do you more harm than good.
Outsourcing your blogging can also shine right through, too. If the company you choose to "ghost write" your blog isn't deeply involved in your industry, a lot of your posts will come off flat, probably overly SEO'd and read like a true marketing piece. Look at successful company blogs like Nuts About Southwest, GM's FastLane or even Bill Marriott's mix of podcasting and blogging, all of these are wonderful examples of companies not just blogging about the company but their industry, their employees and customers. Asking you to buy their products, announcing a sale or a new pricing structure from their blog is the furthest thing from their minds, unless its something the audience has asked for.
The Reality of Social Media With Links & SERPs
It takes a lot of time and resources to be successful in social media if your only end goal is getting links or SERPs from it. These are natural byproducts of a truly good social media effort. What you never hear about some of these "overnight successes" is that it takes a lot of man hours creating content that is of value for an audience, as well as being truly social (listening and conversing with your audience). Just because you've gone out and bookmarked your blog post, or posted a picture in Flickr or a video in YouTube doesn't mean you'll be successful. There's another entire realm of involvement here that companies need to take into account when planning their social media strategies. None of this really works unless you are being social on some level.
Profiles don't gain "power" unless they are out socializing with the community – making friends, commenting, rating, adding media, etc. Just because you made a profile in MySpace or a page in Facebook, doesn't necessarily mean it will take a spot up in the SERPs anymore, 2 years ago, yes, now only if you've got an obscure name. The search engines are looking to different signals within the profiles to understand if people are finding these profiles relevant. Sure they still look at links, but now also weighted into the mix are ratings, comments and interaction factors. If you create the "optimized" profile and just let it sit there its not going to do you a whole lot of good.
In the end, you need to plan your social media strategies around other success factors, not how many links you gain or SERP spots your take up. If you plan your strategy around other success factors, the links and SERPs will only naturally come because you efforts were successful in other ways. The links, the SERPs – in social media, they are just icing on the cake to a successful venture in social media.