At the beginning of the week I wrote a piece for Search Engine Watch entitled, "Do You Know Where Your Audience Is?" Knowing this is a piece of the social media puzzle that can decide whether your strategy is going to be a successful venture or a failure. There are a few other pieces to that puzzle, but generally, knowing where your audience is is foundational to any social media strategy.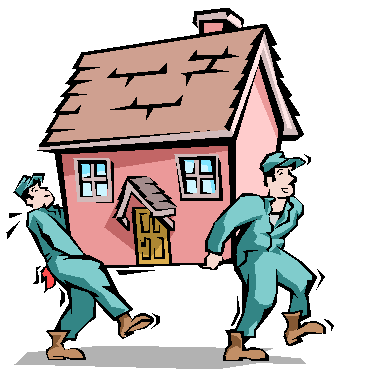 It affects even how portable you make your content. What I mean by making your content portable is making it easy to share, making it easy for your audience to move it across one social platform to another. If your audience finds your content valuable they are going to want to share it whether its through social bookmarking, social news, email or twittering, people want to share great things they experienced. Content that has value can create buzz and word of mouth without the author really realizing what's going on. If it's really valuable to the audience and there's no way to share it, that content might not take off, however just the opposite can happen. If you believe you are always putting out valuable content and you want it shared and you have too many options to share it, this can be a turn off as well as confusing to your audience.
Lets take for example a blog, there are a few ways a blog can be shared. The blog itself can be found to have a lot of great content, and people who just get to your blog via a twitter link, Stumbleupon or a link through email might not be quite that educated on RSS. So having a dozen or so of ways to subscribe to your blog by RSS can be confusing and a turn off, rather than a turn on to people coming to your blog. If you use Feedburner or other like services to handle your subscriptions, take a look at your audience – what are they using to read your blog and choose those top 3-5 icons to show for RSS subscriptions. While you may think you need every single RSS aggegator listed, your audience is likely telling you differently, listen to them, they understand what's valuable to them. For the most part, Google Reader has become the giant here, people share blogs and blog posts through the "share" option in Google Reader as well as porting out their list of blogs so their own readers (if they own a blog themselves) can keep up to date on what they view is valuable.
Then there's blog posts and making them easy to share. Again, just like having too many aggregator icons listed, having too many social bookmarking and social news icons in a drop down or spread across the bottom of your posts can be a real turn off. Look at your analytics, listen to your audience, what are they saying about how they found your content? Is your content the type that would really get traction on Digg? Is your audience even on Digg? You're audience might be on a very niche site like Boudica, which caters to women and not on Digg. In this case having a sharing option for Boudica or sites like it, just might be the better option. Generally the audiences can cross platforms and if your audiences feels its good enough for Digg, they'll get it there. The point is make it sharable for where your audience hangs out, not an audience who isn't interested.
When making your content portable, it's also important to keep in mind, content doesn't always equal text. Content that's valuable to your audience can take the form of pictures, podcasts, videos or even slideshares. Making these types of content easy to share is just as important as making your text content easy to share. Make it easy for your audience to embed things, provide the embed code or the link code and well as the sharing buttons you've decided are valuable to your audience. Don't forget to also provide ways to share through email and social networking sites – if your audience is there.
Don't stress that you need to have every way to share out there. Yes there are plugins for blogs that can list all the popular sites, and are easy to install, but is your audience on those sites? Are you loosing out on having your content on a site where your audience is because you are focusing on where someone else's audience is? Before you decide to plaster your content up with a million "submit to" buttons, analyze your audience and listen to where they want to submit your content first.