Eric Enge, President, StoneTemple Consulting 
Co-Author of "The Art of SEO" with Stephan Spencer
Going through different types of sharing, Google+, Twitter, Instagram
What do search engines see – a lot based on crawl, some based on the fact that its done on a Google property.  Bing sees a lot of Facebook data.  Like is a hard thing to use, does someone like the person, the content, the design, the picture?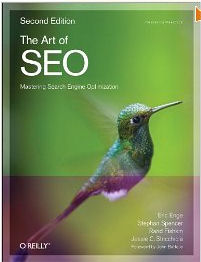 Weighing votes is tricky, how do you establish authority and use authority to weigh the relevancy and trust behind the vote.
Consider the effort of creating the signal – like is much easier than sharing something.  Links represent the highest level of effort because you have to edit the page.  As long as the link sits there your endorsement is committed.
Social sharing is shown in Google – integrating into search results.  If you have people in your circles and they share your content, you see better rankings of your own stuff.  This is PERSONALIZED, its not widely seen.  Want to influence rankings for people following you on G+?  Get others in your circles to share it.
Likes and Shares in Facebook – Eric is talking about someone who is not already following them.  Will shares on FB influence people they're not connected with.
Be careful with correlations when we talk about what social signals influence search – correlation is not causation.
Bing has the best access to FB data, through their own testing, can determine in some cases that links are not as valuable as links.
Rel=Author is a really powerful authority, if you're able to establish authorship and authority, do so right now.