Every marketer who handles multiple aspects of online presence will tell you, we change gears so much, and have fingers in so many buckets, that having tools to help us monitor and keep track of campaigns is essential.  That being said, there are a ton of tools out there to choose from, and everyone has an opinion on what the best ones are.  I generally talk from experience when it comes to tool selection.  I don't recommend that which I don't use, and I am pretty picky about usability when it comes to software.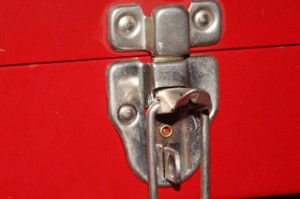 My favorites are the ones that I can figure out without reading a manual.  I'm terrible about instructions.  I want things to be intuitive and easy to use, so multi-step screens and
setup processes are important.   Having things  in numbered order with just a few entries for each step is a great way to take a complicated process and make it easy for the user to figure out without being overwhelmed.
We work with a few tools that are essential, and a few that really come down to preference.  I'm going to run through the 4 main types of tools we use and our preference.  I'd love to hear your thoughts and favorite tools in the comments below!
Keyword Research
| | |
| --- | --- |
| I used to think that Keyword Research had to be done with expensive tools that queried global indexes and brought back phrases with lots of numbers attached to them.  To be honest, I was wrong.  I get a lot of information for keyword research from the Google Keyword tool.  The data you receive, combined with what you know about your market and your visitors, can set you up with some great keyword success.  Be sure you know how to read the data. | |
Site Crawling
| | |
| --- | --- |
| Not only is it important to understand how you've built the site, you need to understand how Google sees the site.  Also – It's nice to be able to collect all of the urls for your site (or the site you're working on) into a spreadsheet without lots of time and copying and pasting.  I really like Screaming Frog for this.  It's worth upgrading to the pro version if you regularly crawl sites over 500 urls.  The tool is a download, so be aware you'll have to put some software on your computer.  I've used a few different software programs to do this work, and they did okay – Screaming Frog is like those programs on steroids. | |
Data Collection & Reporting
| | |
| --- | --- |
| Google Analytics is one of my favorite programs.  It is a comprehensive website tracker with a lot of capabilities.  That being said, compiling a report in record time for a client that has multiple engagements within SEO, PPC and Social Media can take hours.  I want to pull in data from every platform I use and compile one report, and then automate that report every day, week, or month of the year.  Raven Tools is my go-to for sure.  I love that you can pull in Google Analytics, Facebook, Twitter, YouTube, MailChimp, Campaign Monitor, all of your linkbuilding from discovery to acquisition of links and monitoring, Google Webmaster Tools and more.  You can then dump all of your data in the pot and pull out some pretty awesome reports – automated reports once they're set up – this will save you HUGE buckets of time. | |
Testing
| | |
| --- | --- |
| Test, Test, Test.  No website is every done, no content strategy ever "finished" – we're constantly refining and perfecting each creation.  Sometimes our results morph into something that doesn't even resemble the starting point.  That's okay.  The big hurdle is taking that first step, and then creating more iterations as you learn how well things are going.  Google Analytics Experiments is an invaluable tool for this testing.  Formerly Google Website Optimizer, Analytics Experiments is now contained within Google Analytics and is quite simple to use.  If you use a Content Management System that makes it easy to create pages, you're just minutes away from a new test.  There's no reason not to use it anymore.  Google.com/WebsiteOptimizer will direct you to the correct spot within your analytics dashboard. | |
Toolbox image courtesy Jenn Durfy on Flickr