By Liana Evans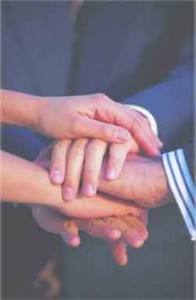 As much as social media is about starting conversations, its equally as much about building relationships. Once you start getting involved with social media, it becomes very apparent that it takes time and resources to build those relationships within your community that creates the brand loyalists and promoters, not to mention converting the skeptics.
It certainly doesn't happen over night, or with one Social News site submission. Rather, it takes dedicated resources, as in real human beings, that represent your company or your brand to communicate one on one with individuals who are active in the social circles within your industry space. Shortcuts are few and far between, and in the end, only manage to "cheapen" or even destroy the trust you've built up in a relationship.
Take for example, outsourcing a blogger outreach program. A lot of companies out there will spout out how many emails they can send out to bloggers pitching your product, service or brand. If they do that, you should stop, pack up your things and walk out the door. That's not how you are going to build relationships with bloggers, that's only going to get them pissed off at you.
So what's a company to do? Well here's some simple tips to get your started on building relationships in the social media space.
Dedicate Resources
Building relationships in social media requires resources, both time and bodies. You need to have a dedicated person or team that fields the responsibility of communicating on a one on one level with your audience. That means that this team of people needs to read blogs, manage friend lists, write comments, join groups, upload photos, participate in forums, be active on sites like Twitter or Plurk, write blogs posts for your blog and so on. Depending on your industry, you might need to even dedicate an expert to your team that can field questions with the right answers.




Be Real
Building relationships in social media requires trust. That means, be real – be who you are. Let your employees be who they are, representatives of your brand. Building fake profiles, writing fake reviews, concocting fake blogs, lying about who you really are will all eventually bite you in the ass, so don't even bother. Don't ever underestimate the audience's intelligence, they can smell a fake a mile away and will crucify you when you are found out.




Communicate Early & Often
Whether its through newsletters, blogs or even forum posts, get out there and communicate! By communicating "early" you have the opportunity to head off those "storms" that can arise, but not only that, you can also get a jump start on topics that are hot in your industry and respond to them a lot earlier than your competition. Communicating often helps to build that relationship with your audience that they can trust you will be there, informing them of the valuable information they are looking for or need.




Get Involved
Don't just post links to your blog posts, or press releases in Twitter or Plurk, or posts on forums. That's just going to make people ignore you, because it's not a two way conversation. Actually get involved with your community. If people are looking for assistance, point them in the right direction, even if its not to your site, that'll gain you much more respect rather than slapping a link to your product that isn't related to what they asked.

One of the best examples of this "getting involved" point I'm making is Tim Jackson the Brand Manager of Masi Bicycles. This man is deeply involved in the Plurk community and it's benefiting Masi by leaps and bounds. Why? Because Tim's done the first 3 bullet points here and has also gotten involved.




Reward Your Audience
One thing to always keep in mind, as much as you are involved in building relationships in social media, so is everyone in your community. It's not just you spending the time and effort, but your audience is as well. They take the time to post reviews, type up comments, write blog posts, do research to answer questions, test out new products or services. Make sure you remember to reward your community for the efforts, time and resources they are putting in. Last but not least, always remember to personally thank those community members who put forth the extra effort.




Remember to Listen
Building a relationship requires that you listen more and talk less. That means, as much as your PR department wants you to be promoting, promoting and promoting, that's the last thing you should be doing in social media. Social media offers a unique opportunity for you to get real reactions, learn about real issues or problems as well as successes straight from your customers' perspectives. All of this is not hindered by the stigma of a focus group, where people might think then need to "give the right answers". It's amazing the things you can learn just by listening to what your customers or your audience is saying, take the time to read their posts in forums, comments to your blog posts, their tweets or plurks and even what they say in reviews. It can be well worth its weight in gold.