Missed my coverage of Day 1 & Day 2 – read those first!
The third and final day of SMX kicked off with a session Moderated by KeyRelevance's own Christine Churchill.  Beyond The Google AdWords Tool: Advanced Keyword Research Tactics covered ways to find keywords that don't appear in the AdWords free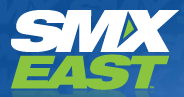 tool.
My wifi was down for most of this session (seriously -how do we function without wifi at these things?  We don't) but I did capture a few interesting tidbits at the end from Shawn Livengood (@slivengood) and Suren Ter-Saakov  (@seoquaketeam) He shared some great pieces of info centered around international keyword research – specifically in cases where you don't speak the languages.
From Shawn Livengood
Have a conversation with a native speaker centered around what words actually mean and also regional translations of difficult words
Cultural differences can be huge.  Eg – in the US "Shipping" means sending a box via UPS or FedEx – in the UK "Shipping" means sendings something on a boat.
He finds little value in a bulk list of keywords in a foreign language received from an agency, more value in talking with the person who does the research
Use image search in Google for the country in question to find the meaning of words you don't recognize.
From Suren Ter-Saakov
Look at the number of pages ranking versus the number of monthly ueries to get an idea of how hard it would be to rank for a term – ie – lots of pages ranking for a term that gets few searches, not so easy to rank, vice versa would make ranking much easier.
"Lamborghini" has slightly less volume of searches than "kia" but there are far fewer Lamborghinis are made or sold.  Popular keywords don't necessarily mean revenue
Compare the keywords that your competitors are bidding on and look for the terms that only 5 of 10 competitors bid on – this is an opportunity
Not every query is profitable, some are nonsensical or informational queries and you don't need to bid on them, you'll never see a return.
Ask a client's customer support team to create your ads, they speak the language and know what callers/customers are looking for
@PatriciaHursh of Smart Search Marketing shared this great bit:
Have different measurements for different keyword goals – branded target keywords should have different metric goals than high-competition keywords
After I attended the Advanced keyword research panel, Q&A moderated a great panel on building killer content with Heather Lloyd-Martin, David Waterman & Will Duderstadt.  My own coverage is a bit light on this panel as I was watching the queue and taking questions from the audience.  Check out all of the Twitter Coverage!
This was my last session at SMX East, I was off to Laguardia to board an extremely bumpy flight out of there, but I enjoyed meeting a bunch of new folks, and reuniting with some I already knew.  Be sure to tune into the KeyRelevance blog in a week or so while I liveblog from Pubcon Las Vegas!