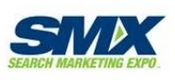 I spent the beginning of last week soaking up the smart from SMX West and thought I'd share some of the thoughts and ideas I brought home from the conference.  I have attended a lot of conferences over the years.  I always attend with an open  mind and the desire to learn.  I might not learn new concepts every time, but I always come away with a new tool, a new technique, a new idea that will help me be a better marketer.  I think it's really important for everyone in this industry to stay humble and have an open mind.  I don't think everyone does, but I think it's important – that's how I approach learning and I've never regretted it!
I think most would agree with me when I call SMX West 2013 the "Conference for Content."  Creating compelling content, and setting yourself up as an authority and author of that content was a hot topic.  Not only do you need to be writing great content, you need to set up authorship, and publishing, validation for your writers and websites.
Some key points I think were the most compelling: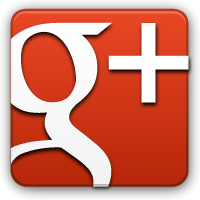 All businesses that want their content to compete on the web need to be involved in
Google+.  If you want the benefit of authorship, suck it up and stop whining about it (thanks to @AJKohn for the "tough love")
A profile that has no activity is going to hurt your chances.  You can't just create a profile to connect authorship to one website and then do nothing at all with your Google+ profile.  Google can tell you're faking it, don't do that.
It can disconnect, or break, so check your authorship validation with the rich snippet testing tool fairly frequently.
One article a quarter does not an authority make.  You need to put out some really great content, on a fairly regular basis.  The Content is King Session with @HeatherLloyd; @BrianHarnish and @SEOWaterman gave some really great ideas for creating great content including:

Create an editorial calendar
Re-purpose EVERYTHING – an article series can become an e-book or whitepaper you can then promote with new vigor
It's not all about 800 word blog posts, mix in videos, infographics, e-books, whitepapers, etc.
Haunt your Analytics for top articles, make sure they're always up to date.

Linkbuilding is still valid, but thinking of it as 'relationship' building is a better definition.  You want links coming into your site that provide value to readers, you want the reader who follows that link, should they choose to, to value what you have on your page – that means your incoming link needs to be VERY relevant.
There are going to be temptations – sites will want to bank on any authority you have and might offer you some great perks, or even cash, if you put their links in your articles.  This is not going to help you, or the site you link to, in the long run so avoid doing that.
Getting creative with Keyword Research will pay off in the long run.  Don't just stop with the Google Keyword Tool – go beyond it and dig into other opportunities.  Check out these tips and tools mentioned by @ChristineChurchill, @matt_siltala and @Aimclear during their advanced keyword techniques session
@aimclear uses Scrapebox a lot.  You'll have to read his tutorial about how to do it because it's so crazy I can't even follow it without intense study
Soovle – I use this to scrape Google's suggested keywords – and other search engines
Webmaster Tools (Here's a tip for getting Google Analytics Query Data and WMT Data to sync from Christine Churchill)
Use bing data if Google's Not Provided is getting in your way
PPC is a great resource for organic keywords Great way to vet keywords for conversion-ability
Don't be afraid of the long tail – they're VERY relevant and convert higher
Put your competitor's sites in Screaming Frog and look at their Page titles, meta keywords, meta descriptions, urls and H1 tags for keyword opportunities.
http://Leve.rs is a new tool that @matt_siltala uses to see conversion and CTR data for keywords, not just search volume data.
PlacesScout.com is great for finding local keywords.
I could go on and on, but this conference quadrupled my to-do list – so I'm going to get to work.  Were you there?  Was there a mind blowing tip I missed?  Share it with us below or on Facebook!