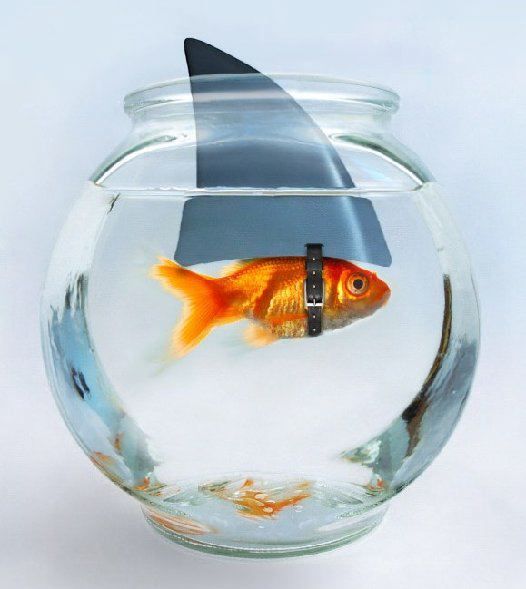 There's a lot of definitions that float around about what a "Flog" is. Basically when it comes down to it, Flogs are fake Blogs. How they are fake can be a matter of subjection. However when it comes down to the bottom line, if you are the owner (or being portrayed as the owner by your agency) and you aren't contributing to the blog itself and the community with which you are trying to speak to with your blog posts, its a Flog. Agencies that set up these types of blogs with or without their client's knowledge are doing a disservice to their clients and could possibly harm the brands
Take for example the infamous Walmart Flog from 2 1/2 years ago, "Walmarting Across America". When it was outted it hit the front page of MSNBC back in October of 2006, a firestorm of ethics errupted for both Walmart and for the company who started the Flog, Edelman. A sister of an Edelman employee and her photographer boyfriend were responsible for the posts and photos, problem was they weren't "real" in terms of the typical person who would RV across America using Walmart as a rest stop.
Granted, it is now over 2 1/2 years later, but people are still pointing to this as the quintessential idea of a flog, but Walmart wasn't the first to be outted for Flogging. Mazda seems to get that honor for its Flogging attempt back in November of 2004.
Media conglomerate & electronics manufacturer, Sony, has also tried its hand at flogging for retail promotions. Their "All I Want for XMas is a Sony PSP" blog didn't get more than a few blog posts posted before it was outted for just being a very poor marketing piece put out by fake bloggers. The agency who set this flog up wasn't even smart enough to put the domain's registration under Sony or a different name. When this broke, a few weeks after Walmart's, the ire of the bloggers across the globe who are transparent and truthful was raised.
Agencies that set up blogs without being transparent that it isn't the real company writing the content, walk a really thin ethical line. Hiring writers to write content exclusively for the blog, that don't work for the company and having the mindset that "its just content, content will rank", isn't the real purpose of a blog. The idea behind a blog is conversation and building communities. If you are just setting up a blog to gain a foothold in the search engine results on Google, Yahoo, or MSN for your client and have no intention of having a discussion about what has been written, essentially this too, is a flog. What agencies and companies who wander down this "fake blog" path tend to forget is that when a flog is outted its just as bad for the Walmart-sized brands as it is for the mom & pop retailer online, it just manifests in different ways.
For Walmart, it was losing the domain "Working Families for Walmart" (because they didn't register it to start off with), the name under which the RVing Flog was registered to, and it being bought by the union group trying to unionize Walmart workers. For Sony, it was lower sales of the PSP that Christmas. What can it be for other companies? Well readers of blogs, and other bloggers have become increasing savvy over the last 2 years. They can usually spot a fake a mile away. Blogs with no comments, blogs with no readily identifiable authors, blogs with writers who don't interact, are usually outted in some fashion on another blog. That blog who did the outting, well their audience now has put in their mind "fake", "untrustworthy" or even a worse label, "Spammer" for the outted blog. Once those labels are applied, usually word of mouth spreads and the once promising "content" blog the agency launched in hopes of gaining a foothold in the search engine results, dies a pretty slow and painful death.
So is building a flog worth the time and effort you might get from a temporary boost in the search engine rankings? Maybe, at first you could be fooled into thinking so. However, once readers and active community participators realize that the blog is consistently about the same topic, the same products and the writers aren't listening to the community and responding, sure enough, the efforts of the fake blog will be for not.